Company: Ibexa - eZ Systems
Year: 2015-2020
Challenge
Ibexa's eZ Platform v2 & v3 releases main goal were improving and fixing developer experience. The new stack adopted meant faster development time, hence internal sprints and releases would be "heavier" in terms of new feature additions and improvements. The Product Management team needed a new design process that answered to this new reality. At the same time there were inconsistencies across interfaces, that demanded a new redesign that would facilitate and simplify users' flows and their tasks.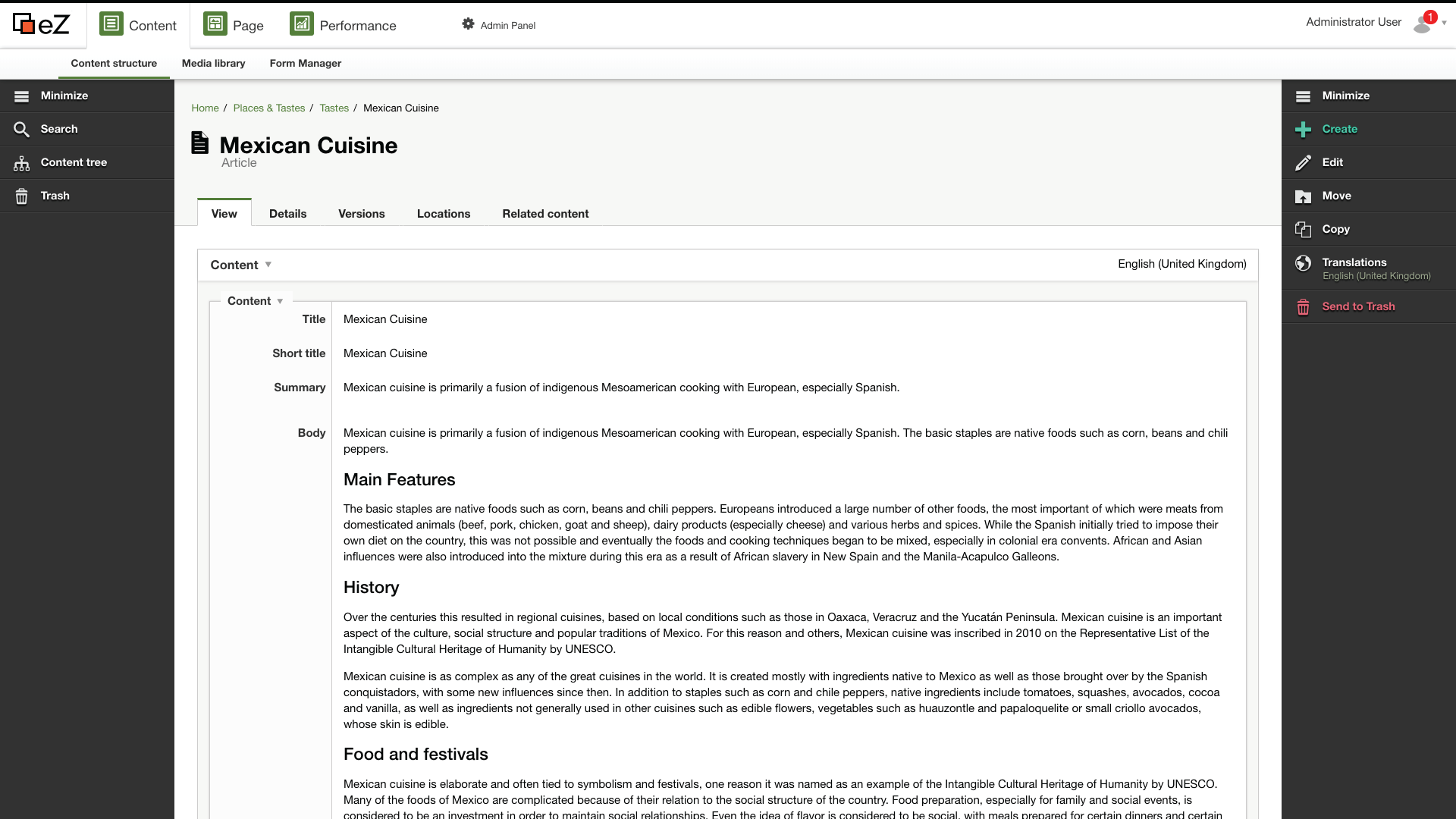 View of an article view in eZ Systems' eZ Platform v1.
What is Ibexa's eZ Platform?
eZ Platform is a Digital Experience Platform (DXP) created by Ibexa that helps B2B companies to stay relevant and succeed by transforming traditional sales strategies into frictionless buying experiences. This DXP is ideal for large enterprises working on complex projects requiring several languages, with numerous sites, and multiple content types.
Ibexa's eZ Platform offers the ability to build interactive sites, pages and views and deliver multisite, multichannel and multilingual websites and apps. It gives organizations the control to create, and structure their content, reuse it and present it differently from a single location. It also provides a granular configurable system for user permissions, which allows organizations to set specific access rights for users and roles across all features.
Constraints & Personas
Ibexa's eZ Platform v2 gives developers a highly extensible platform for building content-rich websites, upgradeable and easy to integrate. This great value added from the technical side implies that all features and design improvements have to include both customization and extensibility approaches;
All implementations of enterprise instances are done by the partner network or in-house by customer's own team, but when a fixup or a feature improvement is raised by them, Product Support and Product Management teams can work together along with stakeholders involved.
Ibexa's eZ Platform v2 was designed based on two main personas: Technical user, who adapts, customizes and manages the content platform setting workflows, permissions and roles for platform's users; and Business user, who can have an advanced knowledge of the application and has a prominent role within the application setup; Here we include Editors, who create, modify and distribute content throughout the application's channels based on role and permission defined for her tasks.
My Role

Introduced a whole new set of icons (currently more than 200 icons) and streamlined its creation process.
Applied standards for forms and tables across the different interfaces.
Work based on predefined UI Guidelines as well as Library of components (Sketch, InVision).
User tested new features and micro interactions added to v2 & v3 of the product.
Simplified content creation process and emphasize the important of patterns for a working tool as a CMS is.
Contribute directly to the corresponding repositories with styling changes, as well as bug fixing contributions.
Results
Streamlined User Experience with eZ Platform v2 & v3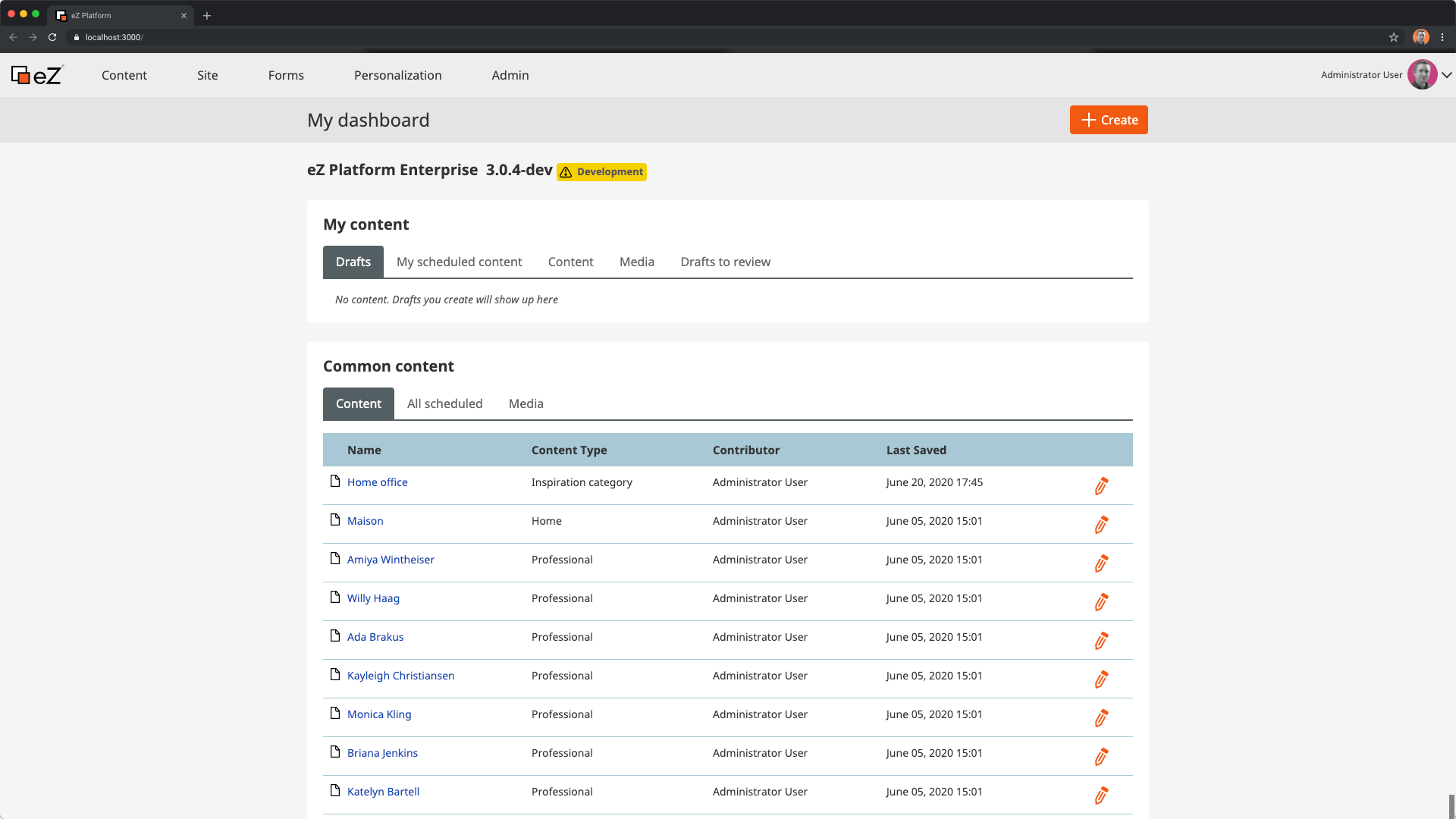 View of eZ Platform dashboard.
With the launching of v2 & v3 I had the opportunity of seeing the outcomes of long journey. Furthermore I led the creation and adoption of the user interface design guidelines for our own developers, as well as for the ones willing to customize and extend eZ Platform CMS.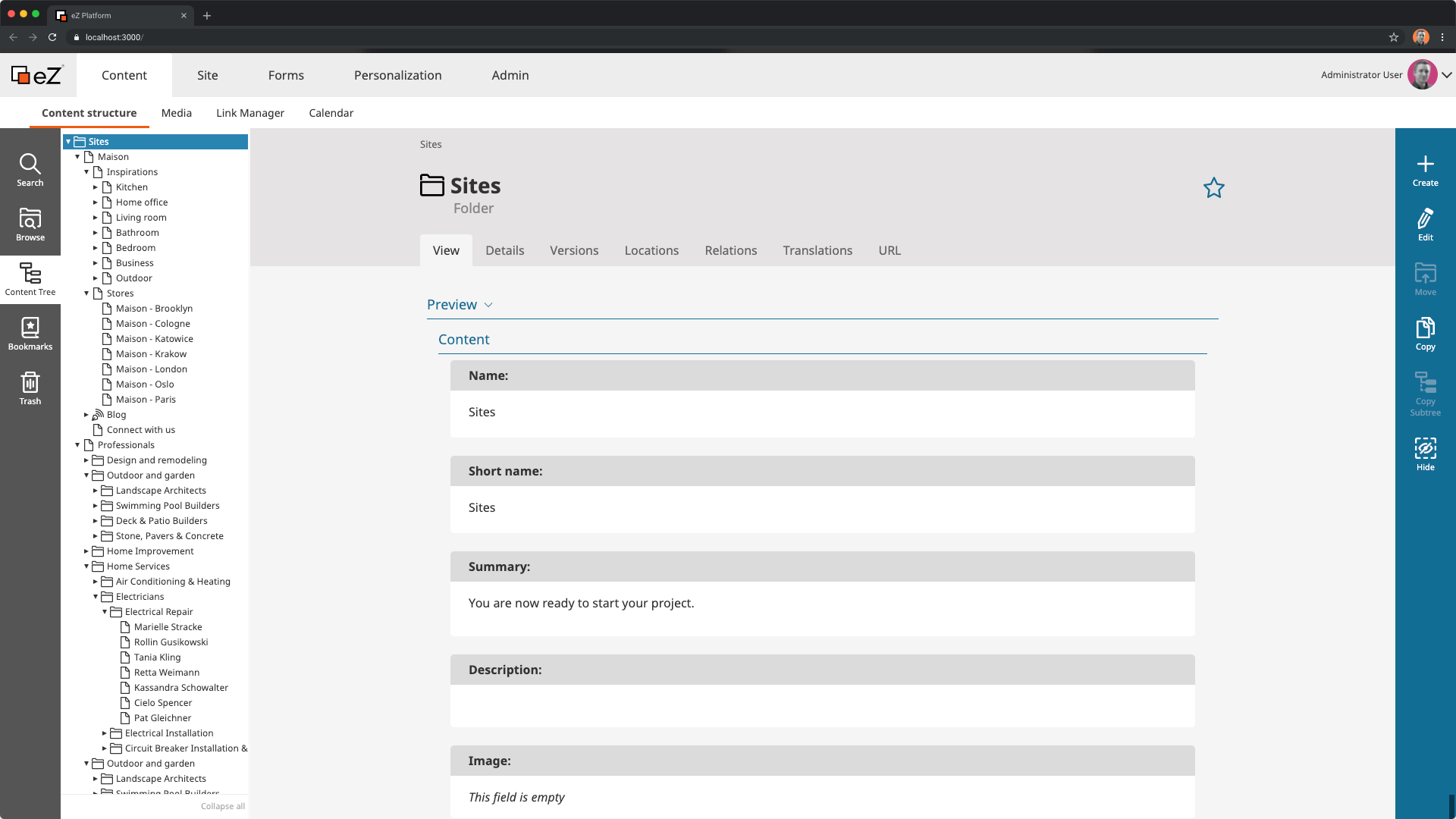 View of Ibexa's eZ Platform Content section.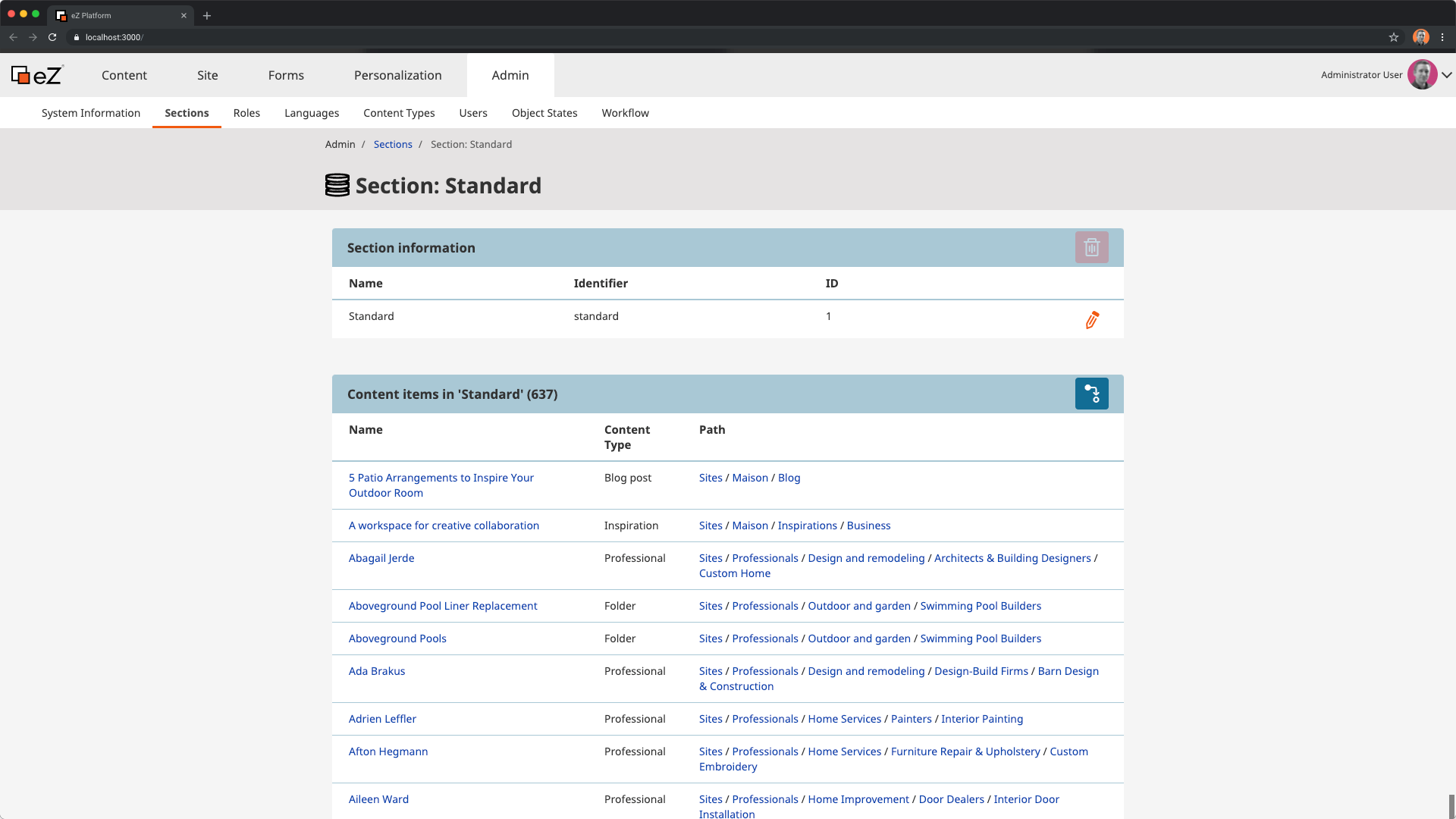 View of Ibexa's eZ Platform Admin section.
This version is the first one that applies these design guidelines that I created and continues with a decided commitment on Accessibility standards.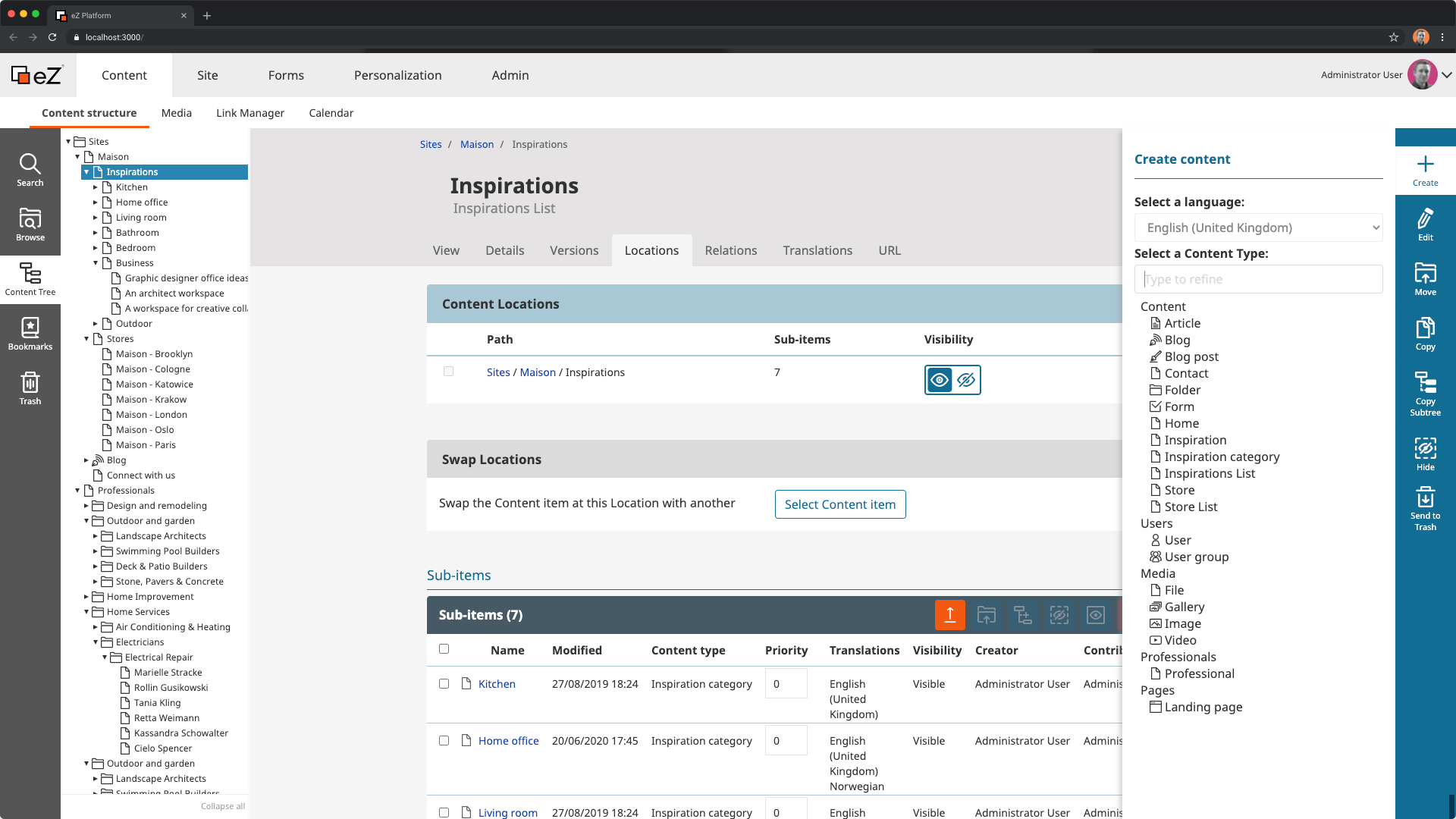 View of eZ Platform Content section Locations.
One of the main focus was design consistency across the screens and interfaces in order to build usage patterns that will facilitate users life and build-up familiarity with the tool, adoption of best-practices for usability, simplification of the interfaces with less clicks to fulfill editorial tasks... and many others.
View of Ibexa's eZ Platform Page Builder.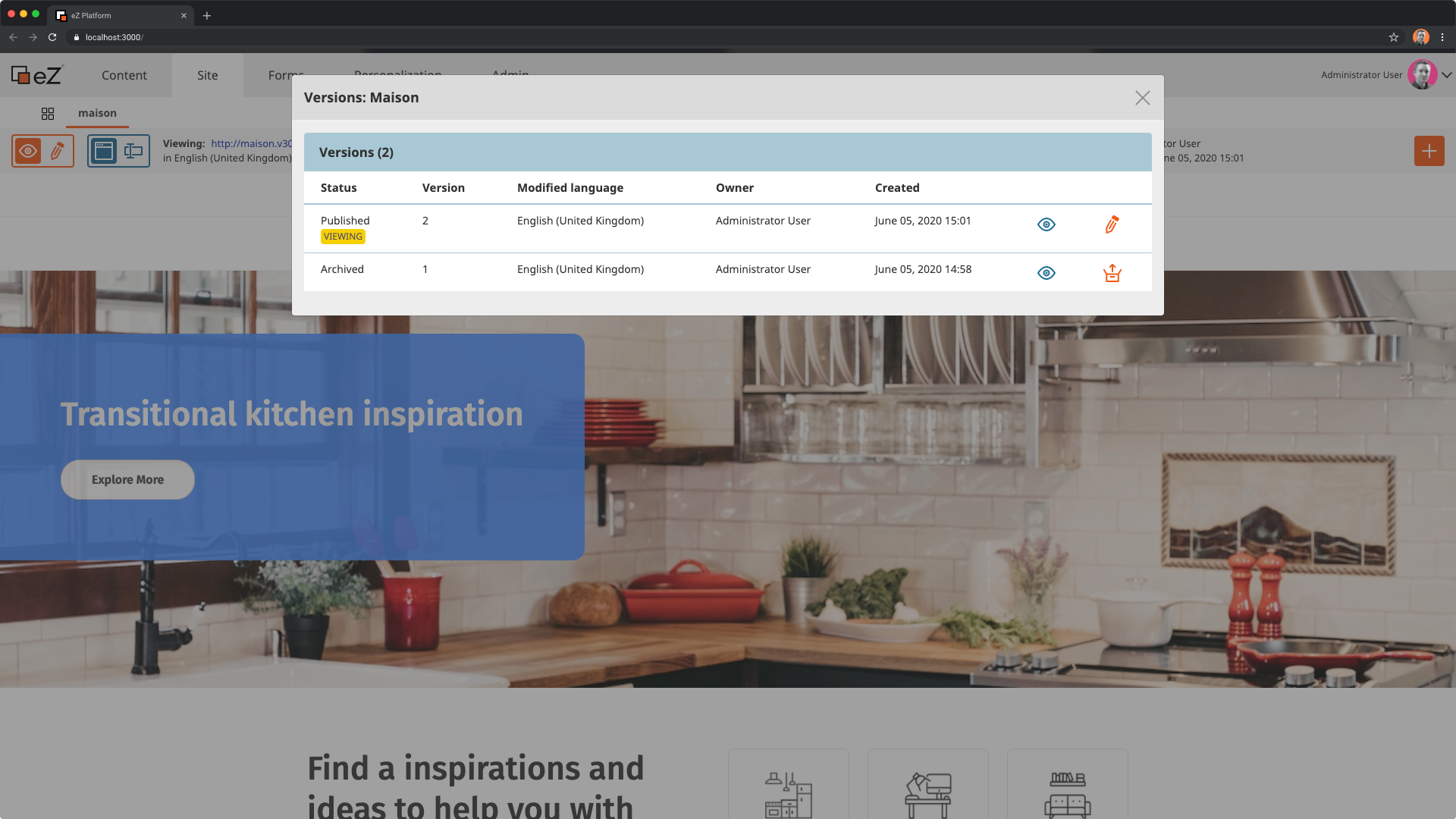 View of Ibexa's eZ Platform Versions modal.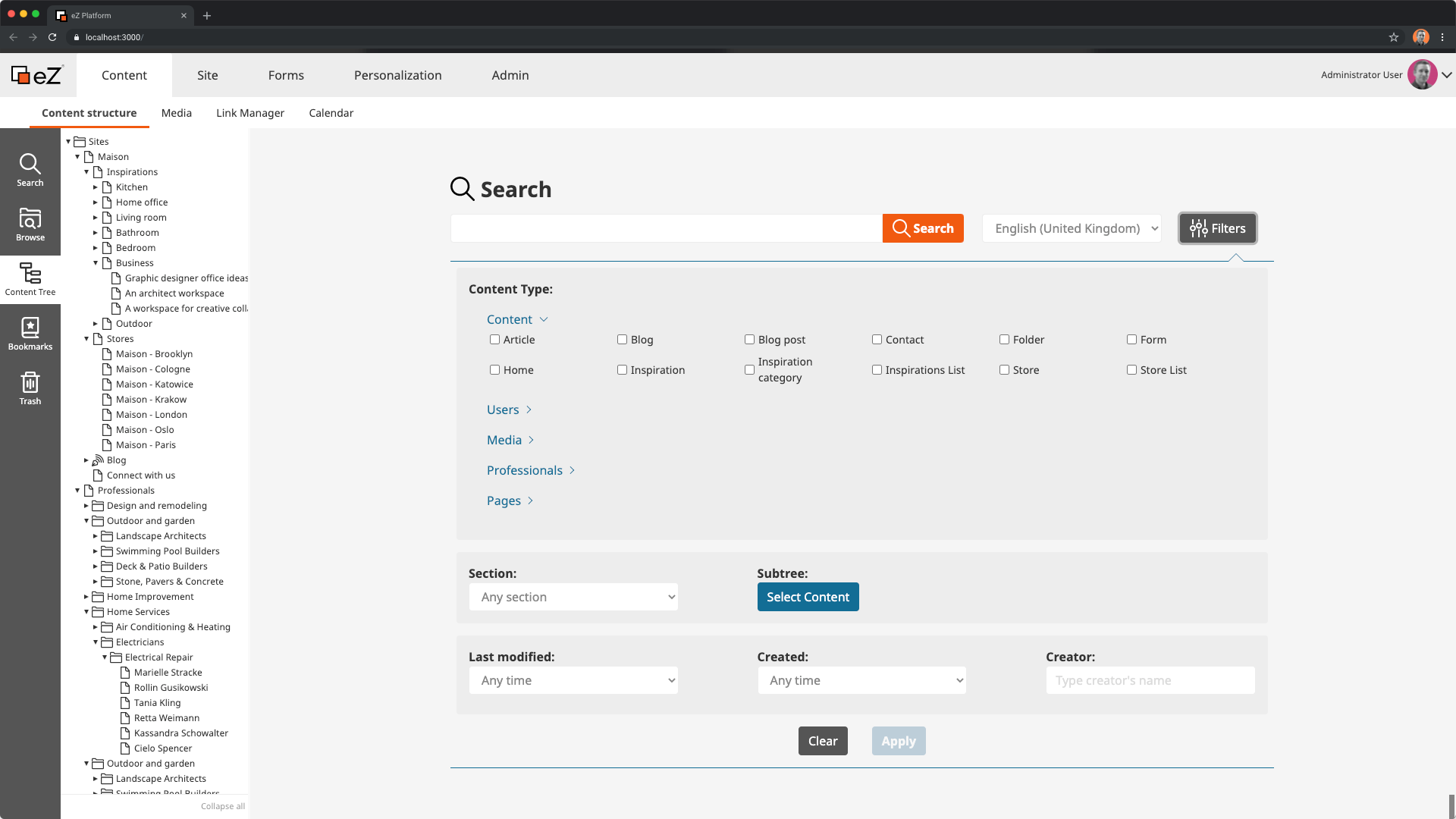 View of Ibexa's eZ Platform Filtered Search.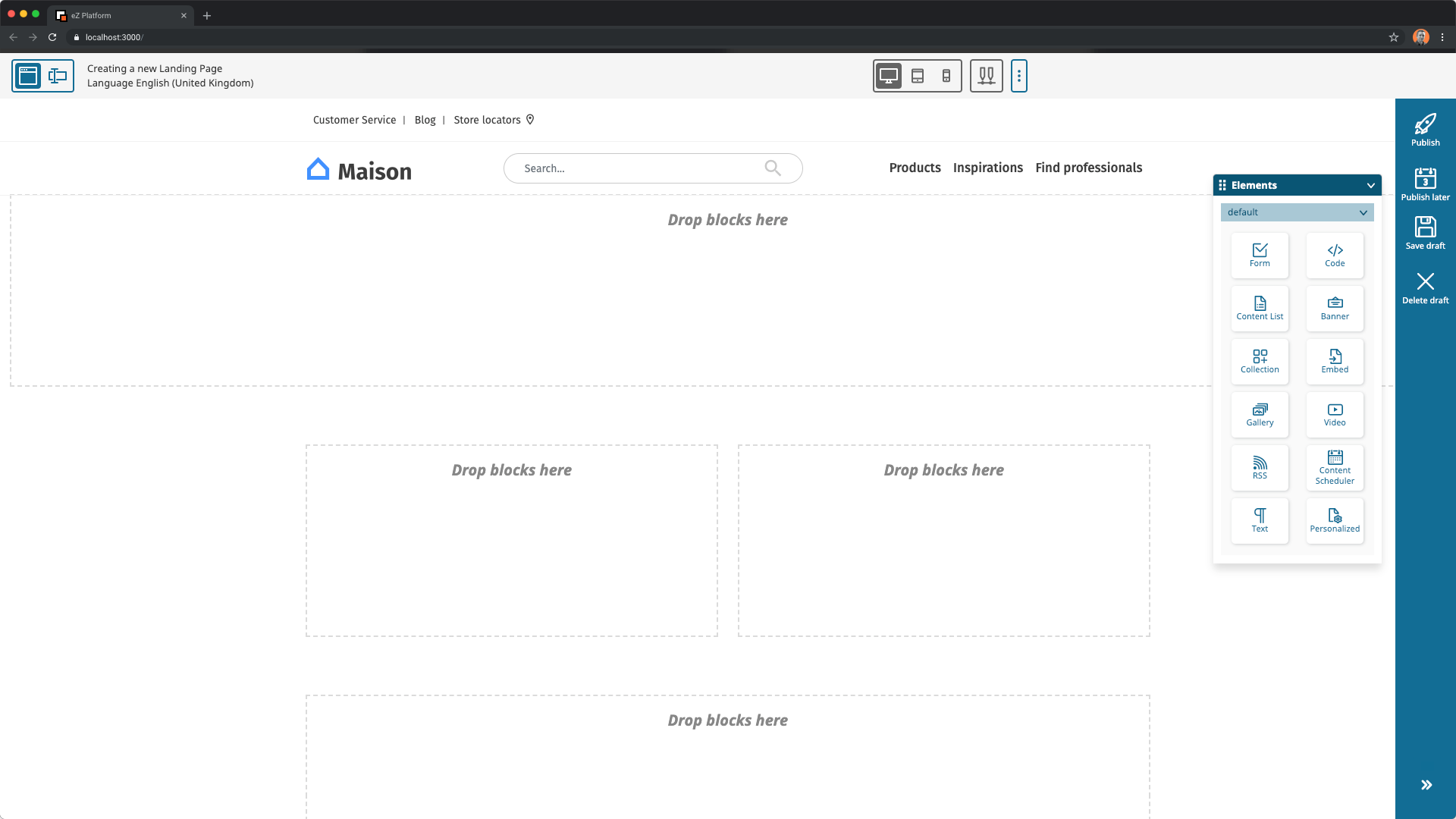 View of Ibexa's eZ Platform Page Builder create new Landing Page.
More information about these releases on
Ibexa's blog posts eZ Platform Version 2 Is Shaping Up and Getting Simplified and A Sneak Peek into the Upcoming Release of eZ Platform v3.0